about us
What We Do
Stemverse is a volunteer-led initiative to encourage young people of all races, genders, and abilities to pursue careers in STEM. Our goal is to remove stereotypes and biases in our society about people in STEM and tech fields.
We showcase books, videos and initiatives that feature a diversity of people participating in STEM activities. Our listings help parents, educators and other people who care for children find content they want to share with those children. They also help people of any age find great new stories from diverse sources. We strive to feature STEM-related content about, for, and by the whole diversity of our population. We regularly read/watch and write reviews of the books, videos and initiatives in our list. These are posted on our blog and linked from the STEM listings.
Who We Are
Our initiative started with a group of women at Microsoft who were looking to change both the diversity of the tech field and all of STEM. Some of us were looking for materials to inspire our own children. Some of us were looking to make a difference in the tech field. All of us were trying to change the world!
Our founding contributors are: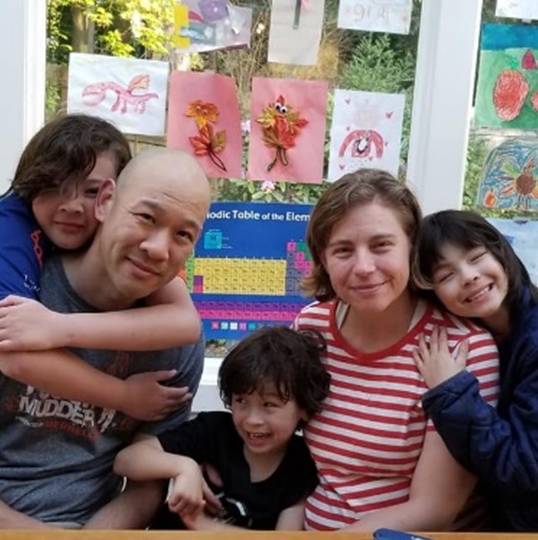 Sue Loh
I am a software engineer at Microsoft, an ice hockey player, and a mom of 3. When I was young, I knew early-on that I loved working with computers. As I moved through high school, college and into my career I saw fewer and fewer women following similar paths. They chose not to work in software, or not to take developer roles, or to work higher in the software stack – so there were few low-level developers near me. It made me wonder what was affecting men's and women's choices so that the gender ratio wasn't balanced. Since then I've become convinced that part of the answer is that we've all absorbed messages about who is expected to succeed in tech – and it affects our confidence.So I'm on a mission to bring new messages that change everyone's expectations. I'm here to bring stories, both real and fiction, that paint more balanced portraits of who can succeed in STEM and tech fields. Besides the stemverse initiative, I'm working on some other projects; you can find my blog about them at http://EvilPlanToSaveThe.World/.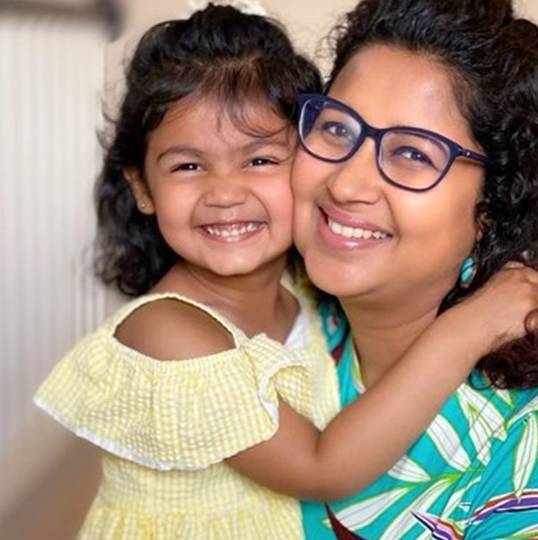 Payal Rani
Back in November 2020, I was looking for books (that did not talk about princesses or unicorns) to read to my almost four years old daughter. In my quest to find books to inspire my daughter, I realized that there are very few books with positive role models for her. So I decided to write one myself and connected with Sue Loh for guidance on publishing my own book. She pointed me to some good books that her daughter had already been reading. This made me wonder, If there are few such books and I can benefit from them, others could benefit too; Why not create a library and share with everyone!
We welcome your participation!
Interested in finding great STEM books? Browse our STEM library for full listings, and browse our book reviews for deeper looks at selected books.
Interested in becoming a reviewer? Contact us via our contact form. Our volunteer reviewers will grow their communication skills, not just for writing but for building successful social online community.
Want to suggest a great book or other resource? Contact us via our contact form. We love suggestions, from authors and content creators, from publishers, and from our community. Our goal is to bring attention to these books and resources! We'll review to make sure the content promotes diversity in STEM before listing it. Your suggestion on proper categorization of STEM subjects and diversity being promoted would also be helpful.
Donation / Support
How do we make money?
We don't. We're motivated to change the world by bringing more diversity to the STEM community.
Want to support our cause?
Stemverse is a volunteer-driven effort. Currently we're not set up to receive donations. We'll eventually have a donation form here, but for now, put your energy into promoting our site to your network of friends, family and colleagues, and into using our site to find great content for the young people in your life. You can support our efforts by:
Browsing our listings and finding great books, videos and initiatives to share with the children in your life.
Sharing our site with your network of friends, family and other contacts who'd be interested in sharing great STEM books with children.
Sharing our social media and blog posts with your own social network.
Remember, our goal is to get great STEM books to children, and we need your help to do that!